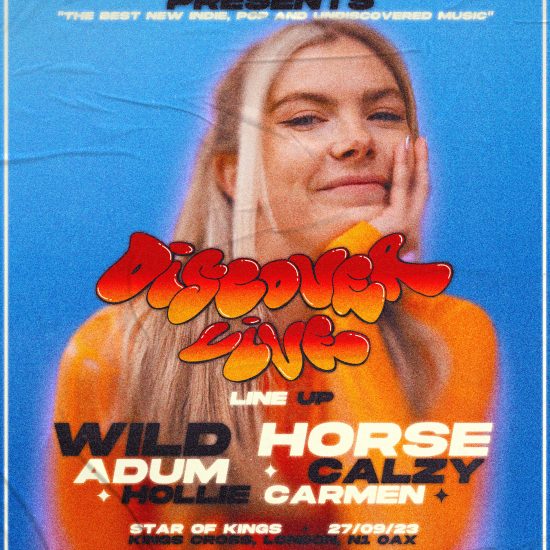 Jodie Bryant Presents Discover Live
THE LINEUP – CALZY, HOLLIE CARMEN, ADUM, WILD HORSE
This event is a must see for anyone who's a fan of new music and intimate gigs / becoming fans of artists before they start selling out arenas and stadiums!
Plus it's a great event to network with like minded creatives and artists. If you are wanting to make it in the music industry – you could come away with a new writing session, bass player or social media connection – who knows where Discover Live will take you!?
Grab a ticket for you and a mate and see you on September 27th!